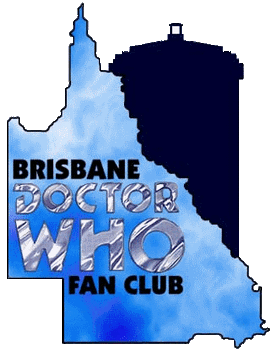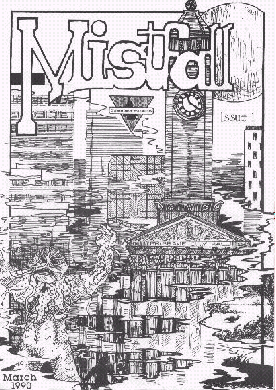 The Brisbane Doctor Who Fan Club was in existence since its first meeting on 6 January 1990. Since then the club strived to provide the most up to date news and videos releases to its members, until its closure at the final meeting in May 2001.
The Early Years
The Brisbane Doctor Who Fan Club was formed in 1989 by a trio of concerned members of the former Brisbane Local Group, who felt that Brisbane lacked an organised fandom, following the demise of the Local Group in 1988/89, due to lack of interest on the part of the organisers.
Trevor Gensch, Heath Mackay and Rodney Pails came together and forged a club that prospered and survived for over a decade.
The club met every two months at various locations over its history, most recently from at the Red Cross Hall, Adelaide Street, Brisbane. At its peak, membership stood at around 150.
What did the Club organise?
Well, plenty! Some of the events the club has had include:
TheTomb of the Cybermen promotion, resulting in the local video store selling over 200 copies of the newly released vid. It became their second highest seller! If you want to know what their biggest seller was, well, you will just have to e-mail the club! :-)
Doctor Who: Enemy Within - Queensland Premiere Screening at Queensland University of Technology, attracting over 100 people to see the telemovie on the big screen!
Luncheon with Lalla Ward (Romana 2), attended by approx. 30 members.
An evening with Nabil Shaban (Sil), attended by approx. a dozen members.
A day with Frazer Hines (Jamie), attended by approx. 45 members.
Mistfall
The first issue of Mistfall, the official fanzine of The Brisbane Doctor Who Fan Club was released in March 1990, 2 months after the first club meeting on January 7.
The cover bore striking artwork by the resident club artist, Peter Shaw, depicting a Marshman menacing a fog-covered Brisbane City Hall. The cover you see to the right is that very issue, which makes a visually stunning effect.
The fanzine was an instant hit with the members. Mistfall was produced regularly, being released at the club's meeting. Mistfall #28 was released at the July 1999 meeting.
Mistfall was made up of distinct sections and recurring columnists. It featured sections such as Out Tray (editorial comment) and Soup De Jour (incisive articles and interviews, with a distinctly Brisbane flavour). And, throughout the sections, the artwork of Peter Shaw was liberally sprinkled.
We have reproduced some of the articles from the fanzine to whet your appetite for more. Just follow the link below to take you to the list of articles that have appeared in past issues of Mistfall.
Community content is available under
CC-BY-SA
unless otherwise noted.